For Food Cart Business Owners
I love how most of the grocery stores here have installed different food carts available. I mean, people who are tired from grocery shopping can eat and rest after. That's what we do whenever we're in Shopwise doing grocery shopping. I'm just glad they're invented.
Anyway, if you're into this food cart business and looking for a customized food carts for sale, I suggest visiting foodcartandkiosks online. You can either choose a pre-made food cart or have it customized. The unique looking food cart, the better you attract potential customers.
Personally, if only I have a food cart business, I'd get this one,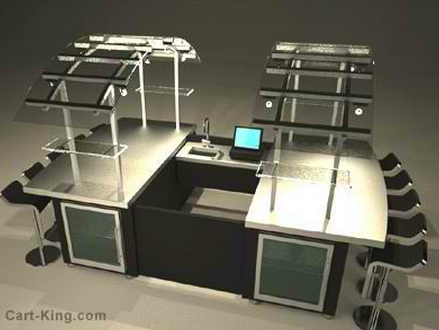 Very contemporary and nice design for a food cart don't you think? It has a build in fridge, POS area, and inventory storage.
How Harry Potter Should Have Ended
If you're a Harry Potter fan like me, I'm certainly sure that you will enjoy the video below. HISHE did a very good job with the HP parody. In fact, they have a lot of parody videos you can watch all on Youtube. I'm glad I found their channel. =)
Side note: I won in a contest! OMG. It's my 2nd time to win! I hope to win more. =D
Where To Buy Affordable Industrial Supplies
Shopping for industrial supplies online is now made easy for people who are looking to spend less but get high quality products. The Reid Supply Company is best known for providing wide selection of industrial supplies such as knobs, handles, metal working, tools, hardware, hydraulics, s hooks, saftey and a lot more. You can even order your own catalog right from their website for FREE or if you also have the option to just download the pdf. So, if you're looking for affordable supplies, you might want to check them out.
It's That Time Of The Year Again
I can't believe how time flies so fast! In just 2 weeks, it's already Mother's Day, and then me and my sister's birthday! WOW. So many occasions to prepare for. Well, as for the upcoming Mother's Day, I think I already got that covered. I might just give her a vase full of her favorite flowers, go out with the family, eat dinner somewhere and then movie marathon in the living room after. It's simple, but I like it. I'm sure mom will love the idea as she is not a materialistic person and that's what I like about her. =)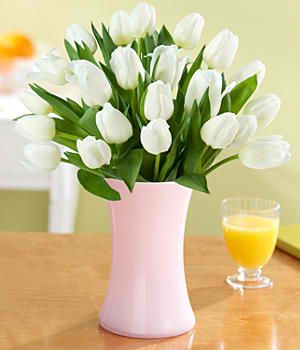 For those who are in the US, you're really lucky! You can have these beautiful flowers delivered to you. I found this new orleans Mother's day flowers very lovely. I wish I could get some flowers from there to here, but that's impossible, I know. Anyway, what's your plan for Mother's Day? I'm sure it's going to be fun.=)
Sweet Dreams
I have never watched an episode of this famous (?) American Idol show until the popular Jessica Sanchez saved video on YT. I only heard and read about her from our local news tv show and on Twitter. Anyway, so far, this is my favorite rendition of hers.
Be A Yoyo God!
So I was cleaning our old room downstairs and lo and behold, I found a couple of boxes filled my brother's and sister's old toys! I thought we already disposed them years ago. Hmm.. Anyway, I was sorting them out when I found an old yoyo. I tested it and it's still working! Haha! I decided to keep them if ever I get bored or something.
Also, did you know that today (and even before!), there are Yoyo competitions? that's right! I didn't know about it until I read it earlier. How ignorant of me! I thought yoyos are just toys to pass time.
Here's a good example of what I'm talking about.